"Let's change the parenting narrative so that it's no longer just about the raising of our children, but also, the raising of ourselves."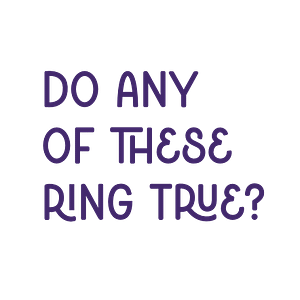 You desire a deeper and more meaningful relationship with yourself and your children.
You want to reclaim your true voice and use it for a force of love in this world.
You feel like you have so much to be grateful for, but feel guilty for wanting "more."
You're frustrated with repeating the same parenting (and life) patterns over and over.
You're ready to create an empowering new template for your family, knowing it starts with you.
If even one of those rings true, rest assured, you're in the right place.
Start your growth journey
This journal will take you where you want to go…
This journal is truly a guide to "raising yourself"—something we can all benefit from while trying to raise our kids. It helps so much to get clear about where you are, who you are, and what you want. This beautiful journal takes you step by step through breaking intergenerational cycles and writing a new, desirable story—for your whole family. Comprehensive without being overwhelming, this journal will take you where you want to go.
SARAH MACLAUGHLIN, LSWLSW and author of the bestselling, award-winning book, What Not to Say:Tools for Talking with Young Children and the forthcoming Raising Humans with Heart: Not a How-To Manual
This was exactly what I needed to take a deep look at my life…
After I got divorced, I felt like my life had come to a stand still. I had lost the sense of who I was and who I wanted to be. This guided journal was exactly what I needed to slow myself down and take a deep look at my life. It has super simple prompts, and easy to implement concepts that gave me a light at the end of the tunnel. The guide is set up with busy moms in mind. It takes very little time, with a HUGE impact. I'm so grateful to this journal for helping me to get back to center again!!
STEPHANIE NICHOLS
Certified Life Coach, mom of two
Shelly has given busy moms the ultimate gift…
Shelly has given busy moms the ultimate gift: a tangible guide to rediscovering yourself. This journal provides a mapped-out, 4 week journey that encourages reflection and self-exploration. In just a few minutes a day, over the course of one month, I have been able to shift my perspective, ignite more joy, and find the clarity I had been missing.
LAURA HENNIGAN
Business Owner, mom of two
DEFINING YOUR VALUES
You'll learn how to cut through the noise of outside opinions, stop depending on external validation, and gain clarity on what's most important to you by defining your core personal values.
RECLAIMING YOUR WORTHINESS
Discover how to disrupt the narrative that tells us we have to produce, achieve, and suffer in order to be worthy and loved. Learn to rest in the truth that you've always been enough.
BREAKING OLD CYCLES
You'll be empowered to break generational cycles that you don't want to pass on to your children and leave behind a parenting legacy that you can be proud of.
WRITING YOUR OWN STORY
It's never too late to be the author of your own story. You'll get clear on what lights you up and learn how to infuse more of that into your life!
I see you loving your family so hard. I see you sacrificing so much. I also see how tired you are. And, I don't just mean physically tired. I mean the kind of tired that feels like you've been wearing a pair of tight-fitting shoes for far too long and now you've got blisters on your heart.
So, what is the antidote to this soul-u-lar exhaustion? It's about coming back home to who you've always been before the world got a hold of you with its stories about who you should be.
It's a Rebirth, if you will.
In the Rebirth Journal, I offer a framework that will help you to feel confident, deeply content, and aligned to a life that reflects the truth of who you are.
My hope is that by the end of this (digital) journal the idea that you are worthy of showing up as your authentic self moves from your head (where you may believe this intellectually) into your heart where it belongs. It's one of the best gifts you can give yourself and your children.
To new beginnings,
Shelly
*In my work, when I say parents, I am speaking to all humans who were raised in the feminine structures that praised quieting your own needs. This includes but is not limited to, trans mothers, non-binary parents, cis-gender women, men who defy "masculine norms," and all people advocating for the liberation of children.
This journal helped me rediscover who I really am…
After years of ignoring my instincts, I realized that I had lost sight of who I was. I was ready to change this and to rewrite my story. This journal helped me to rediscover who I truly am by asking the right questions and gently leading me back to myself. It also helped me to stay accountable by having me check in with myself in the morning and in the evening which was extremely important for my growth.
AMY SPACE

Montessori Educator, mom of two
Shelly's words feel like a gentle hug…
Reading Shelly's words and prompts every day felt like a gentle hug with a nudge of encouragement. Her journal is helping me to remember my values and make simple changes each day to live my truest and most beautiful life. Thank you, Shelly!
ABBEY GRIFFITH
School Psychologist, mom of two
what's inside the rebirth journal?
You'll gain a deeper understanding of why taking care of YOU first is foundational to becoming the conscious parent you want to be.
This is a self-paced journal with no pressure to finish quickly. The journal is divided into four broad categories that will nourish your soul and gently nudge you to unpack some truths that want to emerge.
During the first part of each section, you'll be invited to answer various questions that require some introspection of your childhood and your current life.
The second half of each section of the journal will close with questions and exercises that invite you to integrate the insights that may have bubbled to the surface during the introspection.
When you purchase this 60+ page digital journal, you receive:
The full-color digital version available to print; an editable version if you'd rather type your answers on your favorite device; and an ink-saver version that will greatly reduce how much ink is used when you print it.
Time commitment:
This is a completely self-paced digital journal that requires only 15 minutes of your time a day to notice a difference in your life.
Large journaling spaces for all kinds of learners!
We designed this journal to accommodate all kinds of beautiful brains! In each section here you're invited to answer a question, you will have a clean, clutter-free, and encouraging space to capture your answers. 
TRY A FEW
FREE JOURNAL
PAGES!
Shelly Robinson is the founder of Raising Yourself and a certified family wellness coach for parents who want to break cycles, create new narratives, and raise themselves alongside their children.
Her passion in life is to empower parents to turn their midlife crisis into midlife magic by teaching them how to reparent themselves, disrupt generational patterns, and take radically good care of their needs.
Printable ink-saver version